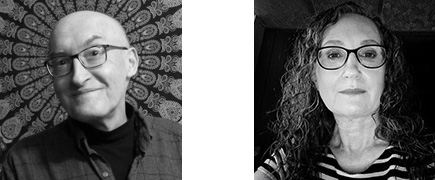 Founded in 1986 by siblings John Baumgartner and Janice Demeski, Rocket Graphics is a full-service graphic design studio located in northern New Jersey and serving clients from California to Connecticut to our own back yard.

We have designed and produced successful and award-winning print, packaging, display, web, and interactive projects for corporations, non-profits, trade associations, governmental agencies, record labels, and educational systems.

We pride ourselves on our ability to assess a client's needs and find the right design solutions to reach that objective…on time and at an affordable price. We've helped establish strong identities for local startups and we've fulfilled multi-dimensional project requirements for regional and national corporations.

Give us a call or drop us an email and let's discuss your next project. We can make a difference.